The Zentangle® Method is an easy-to-learn, relaxing, and fun way to create beautiful artwork by drawing structured patterns, called tangles. You create tangles with combinations of dots, lines, curves, and orbs (imperfect circles) on small paper "tiles." Zentangle art is abstract and unplanned. That way you can focus on each mark ask you make it and not worry about the result. There is no up or down to Zentangle art, so you can rotate your tile as you tangle — always keeping your body in a relaxed position.
You don't need to know what a tangle looks like to draw it. You just need to know the steps. The Zentangle Method will likely lead to increased focus, creativity, self-confidence as well as an increased sense well-being. Zentangle is simple, fun, non-representational, unplanned, and unplugged. Zentangle has been associated with increased focus and creativity, improved awareness and self-confidence, gratitude, and more.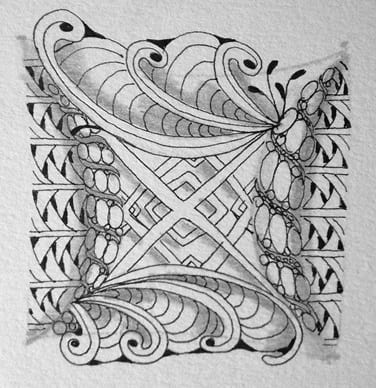 *With one payment, you'll have lifetime access to this program. Please see Terms of Service for details.